Murder in Belgrave Square ~ cover art and design for Tim Lewis (@TimLewisAuthor)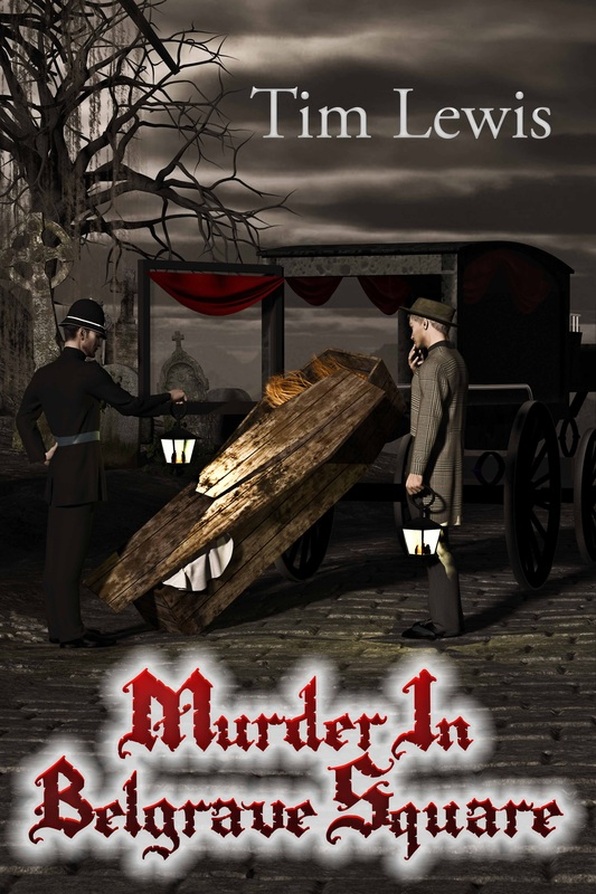 I'm such a kid, sometimes. I really do enjoy creating book covers for children, especially the reluctant reader ages between seven and eighteen. Luckily for me, the Intermediate Reader - New Adult genres are booming right now, so I'm getting a lot of fun cover projects. :D
I actually finished this cover months ago, but didn't have a blurb to post with it until now, so I held off showing it off.
Blurb:

January, 1892.
Night. Fog. London. A cemetery. The police discover an abandoned hearse with an old coffin, with new nails. Inside the coffin is the body of a young, stylishly-dressed woman. Her throat has been slashed. The chase is on as Scotland Yard's best detective relentlessly pursues the evidence, even when it directs him toward Queen Victoria's family.
Scotland Yard Detective Edward Willoughby, who "solves the unsolvable", pieces together a team of policemen who aid in making sense of the disjointed evidence. Follow them across London as they identify the victim and track down her killer. 
I'm already contracted for the sequel, so it looks like murder is on my future :D
Onto wrapping up the next book

Until next time ...

Aidana WillowRaven


This post edited by Grammarly*
*Blurbs and quotes provided are not edited by WillowRaven, but posted as provided by author/publisher.