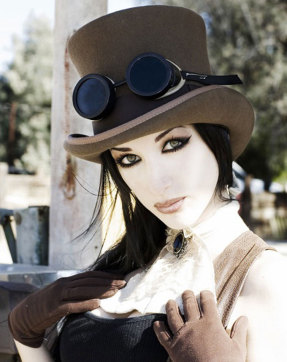 For any steampunk fashionista, makeup is a style that can make or brake a look. A steampunk makeup can be simple to dramatic. it based on what style you are looking for and that will complement your look.
Simple Steampunk Looks
These looks are  simple indeed. The foundation is a simple application. flawless in every way. Adding a lip and eye color can make a look pop, but keep it simple with  light colors. One shade of color on the lips is enough. If you use a bold lip color, keep the rest of your face simple. The eye makeup can be simply line with black liner on the lid, nude liner on the water line, and one shade of color on the lid. blush is not need, but if desired keep it soft. using a tea rose pink color will give you that glow to the face.
Dramatic Steampunk Looks: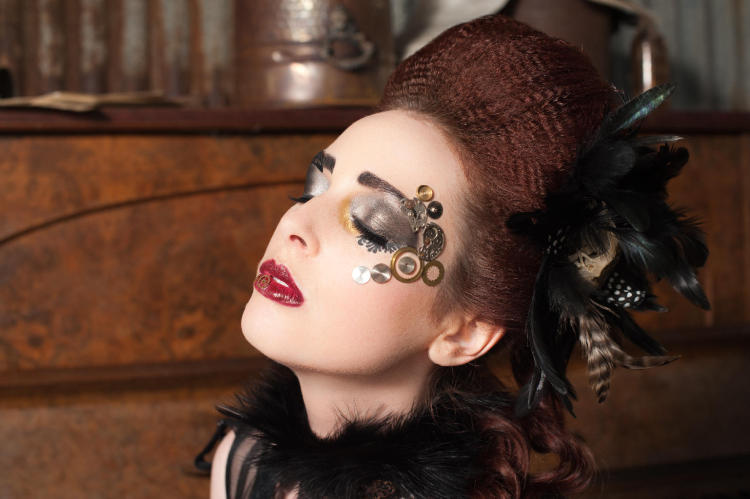 These are looks only for the bold and the brave. The smokey eyes is a steampunk look that is popular. Big lashes is a must when rock these looks. Lip colors that is unusual and bold is a plus in these looks. My favorite trend right now, that all these looks have, is added little gears to your eye look. It give the makeup that sparkle and shine that steampunk glamor desires. Adding a Deep blush color will give your face that contour and depth look.

Makeup is your friend, not your enemy. Play around with all these looks til you find the one that's right for you!!